Screen Sharing with Mirroring360 Pro
Mirroring360 Pro makes it easy to share your Windows computer screen with up to 40 remote viewers. The screen sharing/casting feature is exclusive to the Mirroring360 Pro subscription (and is not included in standard Mirroring360).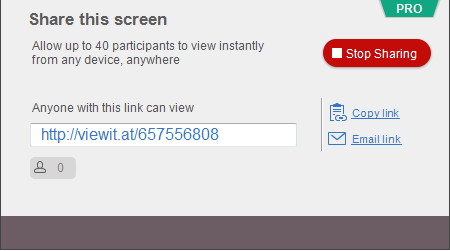 Start screen sharing with the click of a button
Ready to share your screen? Just click the "Start Sharing" button to get started.
Share your web link by email or have your participants go to the viewit.at web site and enter your 9-digit code.
An indicator shows you the number of remote viewers. The top of screen toolbar reminds you that your screen is being shared and makes it easy to switch between screens if you have multiple monitors.

Participants can view your screen from any web browser
Just share a simple web link with your remote viewers and they can view the content of your Windows computer screen in their web browser.
It works with any modern browser including Chrome, Firefox, Safari, Edge and Internet Explorer. No downloads or plug-ins required.
Don't worry about screen resolution. The screen image will be resized to fit the browser window and there is an easy-to-access full screen option.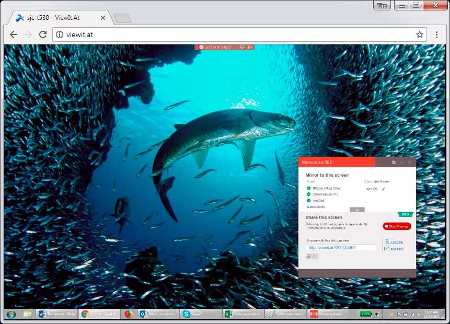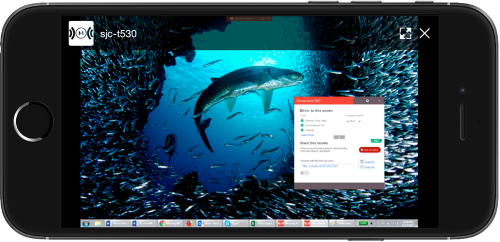 Easy viewing on mobile devices
Mobile device users can just go to your custom web link on their phone or tablet's browser to start viewing your screen. There are no apps to download and nothing to configure. It works great with the standard Safari web browser on iOS devices (iPhone and iPad), Chrome and other browsers on Android phones and tablets along with almost any other smartphone or tablet with a web browser.
Viewers can use standard finger gestures supported by the device web browser like pinch-to-zoom for a closer look.

Get started now and easily share your computer screen via a simple web link using Mirroring360 Pro. Click to buy or for a free trial.